Overview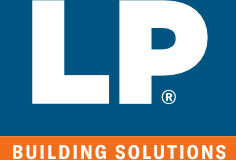 Job title: Territory Sales Manager – British Columbia

Company: Louisiana-Pacific

Job description: Louisiana-Pacific Corporation (LP Building Solutions) is a leading provider of high-performance building solutions that meet the demands of builders, remodelers, and homeowners worldwide. We manufacture engineered wood building products that include an extensive offering of innovative and dependable building materials and accessories. LP's values-driven culture creates an environment where talented and hardworking people thrive in an ethical, inclusive, challenging, and rewarding place to work. Since our founding in 1972, we've developed careers and provided advancement opportunities in the building products industry. Headquartered in Nashville, Tennessee, LP operates more than 20 facilities across North and South America. For more information, visit .
Job Purpose
Working within the context of a team, to create and support the incremental sales growth and product placement with builders and contractors, and to align the channel on our specialty product lines to meet the growth objectives of his/her territory.
In this position you will have the opportunity to:
Create sales growth and demand for LP Specialty building products at the builder/contractor and dealer level and align the channel to pull through sales for LP distribution customers. Average annual sales territory budget is $10M
Work with owners, General Contractors, Builders, framing contractors, sales managers and building code officials
Prospect for new customers and negotiate through a complex sales process to align the channel and to execute against the Market Development elements of the "Market Back Plan." Annual growth targets to exceed $1M in revenue.
Partner within LP's various sales teams to meet common sales growth targets.
Provide installation expertise and warranty information to builders and dealers.
Increase and implement LP product placement with the top 25 builders in the major MSA's within their territory.
Establish relationships with the top installation contractors and with the building inspectors involved in specific markets/regions.
What do I need to be successful?
Knowledge, Skills and Abilities:
Demonstrated sales and negotiation skills with proven results
People management experience, excellent leadership skills with the confidence to lead, manage and engage team members (both direct and indirect reports)
Entrepreneurial mindset and a self-starter with a bias toward action
Strong skillset in written and oral communication as well as public presentation
Strong ability to develop and implement plans while continuously monitoring results and implementing continuous improvement methodologies
High level of computer proficiency – experience with Salesforce.com platform is a plus
EXPERIENCE
4-6 years of outside sales and new customer development experience
Or any equivalent combination of experience and training that demonstrates the ability to perform the key responsibilities of the position
Understanding of and passion for the building products industry is a plus
Experience in the siding and/or exterior replacement products channel is a plus
Education
Bachelor's degree in Business/Marketing or related field preferred
Work Environment
Home office with frequent (50%) overnight travel visiting builders, architects, contractors, building officials.
LP offers competitive salaries and comprehensive benefits and programs including health and welfare benefits, career mobility, tuition reimbursement, volunteer opportunities, profit sharing and more.

Location: British Columbia

Job date: Wed, 08 Nov 2023 23:39:49 GMT