Overview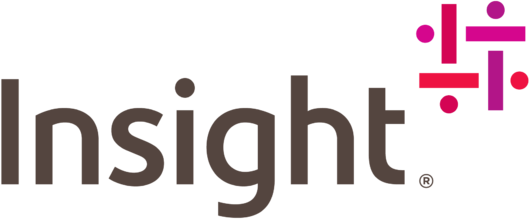 Job title: Services Technician – IMAC (Contract)

Company: Insight Enterprises

Job description: Requisition Number: 95133
Job Description
Job Title: Services Technician (IMAC Technician)
Business Unit: Lifecycle Services
Reports to (Title): Team Lead, Services
Location: City/Province: Calgary, AB
General Accountability:
To Build, Deploy, Move, Wipe, install Software and Dispose of computer systems including application and data transfer from the replaced system.

The use of Remedy to build systems from Remedy work orders and backfill coordinator roles as trained.

Technical Support of and responsibility for supporting a multi-platform client base.
Specific Accountabilities:
Primary function of the role is to complete internal and external deployments where driving company vehicles is required.
Participate in moves, required during core and non-core business hours.
Backfill other IMAC services when required lifting of computer equipment is required.
Respond to clients requests originating through Remedy system in a professional manner.
Respond in a timely fashion to Trouble-Tickets raised in Service Desk queue for IMAC Build and Deploy services, Emergency rebuilds, within SLA, ensuring all Trouble Tickets are closed to prevalent quality standards.
Follow and update documentation including Knowledge Base articles and Technical Alerts.
Ensure SLA's are achieved and client expectations are met (or exceeded).
Following daily schedules as assigned.
Required to participate in support of team during non-core business hours where driving and lifting will be required.
Schedule testing with Clients/End-users to test application.
Manage and track the progress of multiple UATs.
Point of contact for technical issues with the UAT process and applications being tested.
Respond to client inquiries/issues that come through via email.
Updating of Remedy tickets and Asset information.
Other duties as assigned.
Deliver on individual and organization goals and objectives.
Apply Best Practices (ITIL), based methodology to Problem Management, Incident Management & Change Management disciplines.
Escalation to the team lead and liaison with third party vendor or client as required.
To build services relationships with clients.
To build relationships with vendors, ensuring all escalations are handled with vendors in a timely and effective manner.
Promote and work to Insight's culture through the Vision and Values of the organization.
Possibility of occasional Deskside ticket assignment and completion and associated duties.
Skills & Abilities:
At least 2 years' experience in related role, 4 preferred.
Experience in a large, distributed environments preferred.
Ability to stay calm in stressful situations, especially when dealing with demanding customers.
Takes ownership and responsibility for problem resolution.
Excellent verbal and written communication skills.
Ability to manage multiple priorities.
Maintains a positive attitude.
Strong organizational skills and ability to prioritize.
Team player. Delivers to timescales.
High degree of accuracy and attention to detail.
Work at locations outside of core business location.
Valid Full Class 5 Alberta Driver's License.
Current Drivers Abstract.
Back check will be required.
Physical Requirements:
Physical activities will include commissioning & decommissioning computer related H/W. Lifting & moving of items.
Handling maximum of 21-60 lbs
20- 50 lbs (occasional) – low level lifting
20- 50 lbs (frequent) – waist level lifting
20-50 lbs (rare) – above shoulder lifting
20- 50 lbs (occasional) – front carry
5-20 lbs (rare) – side carry
Pushing/Pulling (hand carts and dollies)
Sitting/driving (constant)
Trunk rotation (rare)
Crouching/squatting/kneeling/crawling (occasional)
Walking and standing (frequent)
Climbing stairs (occasional)
Hand use (frequent)
Education:
Completion of High School Diploma.
Prefer Bachelor's degree in Business, Computer Science or a related field.
A+ certification is an asset.
Insight is an equal opportunity employer, and all qualified applicants will receive consideration for employment without regard to race, color, religion, sex, national origin, disability status, protected veteran status, sexual orientation or any other characteristic protected by law.
Posting Notes: Calgary || Alberta (CA-AB) || Canada (CA) || IT Infrastructure & Support || None || CA – Calgary, AB ||

Location: Calgary, AB

Job date: Sat, 11 Nov 2023 23:34:35 GMT