Overview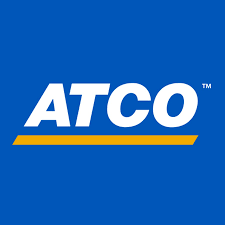 Job title: Salad/Sandwich Maker

Company: ATCO

Job description: Job Description:
We're looking for a great teammate who can satisfy the hunger of our Camp Services department! As the Sandwich & Salad Maker, you will be responsible for preparing delicious and nutritious sandwiches and salads for our residents while maintaining a safe, orderly, and sanitized kitchen.
Are you the missing ingredients we need for our Camp Services team? Read on to learn more.
The role:

Prepare a variety of sandwich and salad options using fresh ingredients.
Attend daily meetings with the Chef to discuss food preparation and production strategy.
Maintain the daily handling, storage, and rotation of the sandwich and salad inventory.
Lead by example with safety and actively follow our health and safety policies and procedures.
Preparation:

You have put your sandwich and salad making skills to work and have a minimum of 1 year of experience in a relevant industry preparing large quantities of sandwiches and salads.
You have excellent people skills and can work effectively and efficiently with little supervision.
You can juggle more than just tomatoes; you work well under pressure and can prioritize and multitask.
You value safety in the workplace and hold a valid food safety certificate.
Who is ATCO Frontec:
ATCO Frontec is a market leader providing facilities management, camp services, workforce lodging solutions, operational support services and disaster and emergency management for a diverse range of clients. We are a service-based organization made up of great people who work hard to get the job done and deliver excellence in the communities where we work and live.
Why join our team:

We offer employee benefits, career advancement, and growth and development opportunities.
We believe in safety above all else, and we foster a welcoming and diverse culture, and we're committed to an inclusive, fair, and respectful workplace.
This is a rotational position with 4 weeks on/2 weeks off. While on site, enjoy all meals, accommodation, and amenities free of charge.
The fine print: This position has been identified as safety sensitive and will require completion of a pre-employment alcohol & drug test and a Security Clearance Check. Collection, use, and retention of personal information will be in accordance with ATCO Group privacy policies and practices. ATCO is proud to be an equal opportunity employer.

Location: Whitehorse, YT

Job date: Sun, 19 Nov 2023 00:53:55 GMT