Overview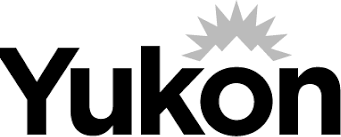 Job title: Regional Fish and Wildlife Technician

Company: Government of Yukon

Job description: Regional Fish and Wildlife Technician
Please note, this competition will be used to staff three permanent and one term position.
Whitehorse, Mayo, and Watson Lake – Permanent positions
Dawson – Term position
Our role
As trusted environmental stewards, Department of Environment professionals are committed to a healthy, sustainable and prosperous Yukon. Our people are dedicated to keeping the air, land and water clean, the responsible management of wildlife and fostering opportunities to connect with nature. We enrich governance through building our relationships with Yukon First Nation and transboundary Indigenous partners and through the application of both science and traditional knowledge in our decision-making.
Your role
As the Regional Fish and Wildlife Technician you'll support our vision and values by playing a key role in the branch through organizing and conducting surveys, participating in field studies, conducting land use assessments, providing input to program/project design, conducting laboratory studies, and providing logistical and technical support to various programs.
For more information about this position, please contact: Robin Sharples, A/Manager Regional Programs .
Please do not submit your resume to this email address. Applications will only be received through the online portal.
Essential Qualifications
To be considered for this opportunity, you'll need to demonstrate how you meet the following qualifications in your resume. Be sure to highlight how the experience you have acquired aligns with the essential qualifications for this position, including the month and year for each work experience entry. Selection for further consideration is based solely on the information you provide in your resume.
A Diploma or a Degree in renewable resources management, natural resources, biology, ecology, or a related discipline;
Experience in fish or wildlife management and conducting biological studies and surveys, emphasizing experience with logistical support and applicable field work for fish & wildlife surveys (preferably in a northern setting);
Experience providing expert technical advice that supports fish, wildlife, or habitat management processes (e.g. environmental assessment reviews, management planning, advice to boards and councils) including communication of technical information in written and oral formats;
Experience compiling, managing, and analyzing biological and spatial data including creating spatial products using GIS software and experience with bioinformatics or statistical software (e.g., R/R studio);
Experience managing project budgets and contracts will be considered an asset;
Experience working in a remote community will be considered and asset.
Candidates who have education, training, and/or experience equivalent to the above qualifications may be considered.
Knowledge, Skills and Suitability
To support key objectives and strategic/operational needs of this position, candidates should have and may be assessed on the following:
Strong working knowledge of fish, wildlife, and habitat management, preferably in a co-management environment;
Demonstrated experience conducting studies or surveys (e.g.. biological, habitat, or harvest surveys);
Ability to interpret and communicate study results and biological concepts to technical and non-technical audiences;
Ability to effectively build/maintain relationships both within and outside of government;
Ability to manage changing priorities and problem solve;
Ability to create, edit and analyze digital data to create spatial products using GIS software;
Effective project management skills;
Strong oral and written communication skills
Why joining us is a great idea.
Yukon government has been recognized as a .
We support balancing personal and professional needs through comprehensive benefits, the ability to build your professional skills through learning and developmental opportunities, and flexible work and leave options.
There's no best way to tell you why Yukon is an amazing place to live and work but you can see some of what our Territory has to offer .
Eligibility List
12 months
Post Date
16 November 2023
Close Date
29 November 2023
Job Description

Location: Dawson City, YT

Job date: Fri, 17 Nov 2023 23:47:36 GMT