Overview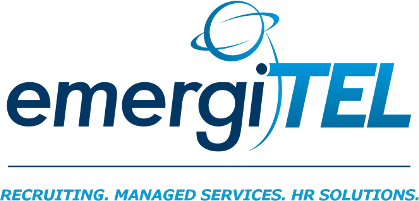 Job title: Product Operations Manager/Analyst

Company: emergiTEL

Job description: Description Description of Work:

Our client's Experience Office is looking for a Digital Product Operations Manager/Analyst who will be key in building out exceptional experiences for our clients and team members. The team's mandate is to remove the friction in product management decision-making by providing client-centred data, metrics, process and analysis. You will work in partnership with the product success team bringing data and insights to help make the right decisions for the client. You tell the story through data, know the product and user touch points inside and out. You are our data wizard, collecting, analyzing and displaying in ways that help inform conversations, generate feedback loops, and ensure quality decisions are made. This role requires a set of technical skills, including tools available to help with pulling or acquiring new data or data visualization (including SQL, GCP/Big Query and Tableau). Data science skills are an asset but not required. You are a self-starter, comfortable with ambiguity, are tenacious and thrive in a fast paced environment.

The devil is in the details and you know them inside and out, making you the best at clearly articulating and translating client and business outcomes and how our product will help move the dial on results.
Requirements Required Skills and Experience:
A technical foundation to create and share insights to inform strategy, in tools available to help with pulling or acquiring new data or data visualization. Looking for experience working with SQL, GCP/Big Query and Tableau, and familiarity (or ability to learn) Google Analytics, Figma, AVO, Mixpanel, Looker and documentation to support like Jira, Confluence and Miro. Python is an asset but not required.
Strong data analysis skills, you can see trends and insights and make connections to the "so what?"or "now what?"
Basic statistical analysis (e.g. correlations and statistical significance). Data science skills are an asset but not required.
Familiarity with digital product development would be an asset
A passion for being client centric and having that at the core of everything you do
360-degree influence- an ability to leverage data and clearly interpret and translate data to inform strategies and articulate them in a way that gains buy-in of peers, leaders and stakeholders
Flexibility- is able to promote consistency of practice while employing flexibility in approach to serve evolving requirements
Strong communication and presentation skills
Creative Problem solving – using creativity to develop new ideas and solutions to problems that haven't been tackled before
Collaboration-partnering with whomever is required to create a holistic and effective product
Able to give and receive feedback-may need to have difficult conversations and robust assumptions using use data
Additional Nice to Haves:

Product Management experience and data science skills.

Location: Calgary, AB

Job date: Thu, 16 Nov 2023 02:54:33 GMT