Overview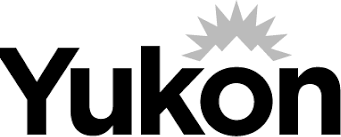 Job title: Office Administrator (Bilingual)

Company: Government of Yukon

Job description: Commission scolaire francophone du Yukon
Ministère de l'Éducation
Il s'agit d'un poste temporaire, à temps plein, à raison de 75 heures de travail sur deux semaines. Ce concours est réservé aux personnes bilingues (français et anglais).
« Vivre au Yukon et s'y épanouir »
Notre objectif est d'aider tous les élèves à acquérir les compétences, les connaissances et les qualités individuelles nécessaires pour s'épanouir au quotidien.
La personne titulaire du poste offre à la direction, au personnel enseignant, aux élèves, aux parents et aux groupes de la communauté des écoles de la Commission scolaire francophone du Yukon un soutien administratif, financier et opérationnel.
Pour de plus amples renseignements au sujet de ce poste, veuillez communiquer avec Marc Champagne, directeur général, au 867-667-8680 ou ou veuillez communiquer avec Lyndsay Blais, Ressources Humaines à
Qualités essentielles
Veuillez soumettre votre curriculum vitæ en montrant clairement que vous possédez les qualités énoncées ci-après. Soulignez plus particulièrement en quoi votre expérience de travail et des tâches connexes correspondent à ces qualités essentielles. La première sélection sera fondée uniquement sur les renseignements fournis dans votre curriculum vitæ.
Maîtrise du français et capacité à travailler dans les deux langues (anglais et français)
Expérience de travail dans un milieu scolaire
Expérience dans le domaine du travail de bureau, du secrétariat ou du soutien administratif
Expérience de base en tenue de livres ou en comptabilité
Maîtrise de divers logiciels, notamment Word, Excel, Outlook et/ ou Quick Books
Seront également prises en considération les candidatures de personnes possédant une combinaison équivalente d'études postsecondaires et d'expérience.
Connaissances, compétences et qualités personnelles recherchées
Le titulaire de ce poste devrait posséder les qualités et compétences suivantes :
Professionnalisme et capacité à faire preuve de tact et de diplomatie
Entregent et solides compétences en communication
Excellent sens de l'organisation et souci du détail
Motivation et capacité à travailler de façon indépendante
Capacité à gérer les priorités changeantes et à respecter les délais
Renseignements supplémentaires :
Conditions d'emploi :
obtenir de la GRC une attestation de vérification des antécédents en vue d'un travail auprès de personnes vulnérables et la maintenir;
avoir une compétence orale en français de niveau B1 et avoir une compétence écrite en français de niveau B .
Puisque la langue de travail du gouvernement du Yukon est l'anglais, il faut soumettre votre curriculum vitæ ainsi que tout document de présentation en anglais.
Comme il s'agit d'un poste bilingue, la personne retenue devra réussir un examen de compétence linguistique en français.
Condition d'emploi :
Le titulaire de ce poste travaille sur place dans un environnement scolaire.
This is a temporary, full-time position with 75 hours of work over two weeks. This contest is reserved for bilingual people (French and English).
Living in Yukon Thriving in Life
Our goal is to support all learners in developing the essential skills, knowledge and personal qualities that they need to thrive in life.
This position provides financial, administrative and operational support to CSFY schools administration, teaching staff, student body, parents and community groups.
For more information about this position, please contact Marc Champagne, Executive Director, at 867-667-8680 or or please contact Lyndsay Blais, Bilingual Human Resources Consultant at
Important application requirements
Please submit your resume clearly demonstrating how you meet each of the following qualifications. Emphasize how your work experiences and related duties align with the essential and asset qualifications listed below. Note that selection for further consideration is based solely on the information you provide in your resume.
For more information on how to prepare and submit your resume visit this resource page on .
Essential Qualifications
Proficiency in French and ability to work in both languages when required (English and French)
Experience working in a school environment
Experience providing secretarial, clerical, or administrative support
Experience with basic accounting or bookkeeping
Proficiency with a variety of computer software including Word, Excel, Outlook and/ or QuickBooks
Candidates with an equivalent combination of post-secondary education and relevant experience will be equally considered.
Desired Knowledge, Skills and Suitability
The ideal candidate should possess the following qualities and skills:
Professionalism with ability to exhibit tact and diplomacy
Strong interpersonal and communication skills
High level of organizational skills combined with attention to detail
Self-motivation and the ability to work independently
Ability to function effectively in an environment of changing priorities and deadlines
Additional information
Conditions of Employment:
Security Clearance, including vulnerable sector check
Have an oral proficiency in French at level B1 and written at level B
Job Requirements:
This position involves working onsite in a school environment.
Eligibility List
12 months
Post Date
14 November 2023
Close Date
27 November 2023
Job Description

Location: Whitehorse, YT

Job date: Thu, 16 Nov 2023 00:50:52 GMT