Overview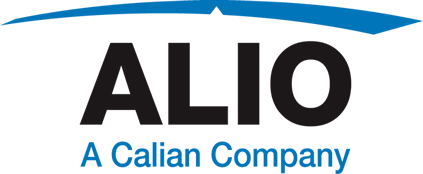 Job title: Nurse (PT)

Company: Alio Health Services

Job description: Job Title: Nurse

Date: November, 13, 2023
Location: Lac-Baker, NB

Remote: No

Business Unit: Health
Department: Pharma Patient Solutions
Calian Patient Support Program is currently recruiting experienced Registered Nurses to provide in-home support to our patients in Lac-Baker, NB. This is a great casual/part-time opportunity to supplement your existing income! In this role, you will be able to schedule appointments with your patients as it fits both your and their schedules.
Calian Patient Support Program specializes in the design and implementation of comprehensive Patient Support Programs (PSP) that enhance the patient's experience throughout their treatment journey. Working with our clients, we design customized Programs that connect all parties using a targeted approach, which delivers the simplest and most effective Program focused on the patient's experience.
Responsibilities:
Administer in-home infusions and injections, and provide educational training and supervision in the use of auto-injection and self-injection devices.
Phlebotomy.
Schedule appointments directly with patients or with designated caregivers.
Complete visits at the patient's home or other approved location.
Provide any follow-up as needed for patient visits.
Complete required charting in a timely fashion, using our highly automated proprietary system.
Report any possible adverse events within 24 hours.
Fulfill other duties as required for the position.
Qualifications and experience:
Valid RN/RPN/LPN license in New Brunswick.
Valid CPR certification.
Minimum 2 years of hands-on, post-graduation, nursing experience.
Must be able to work independently to organize, prioritize and schedule patient visits according to patient availability.
Excellent written and verbal communication skills in English.
Excellent documentation skills and attention to detail.
Excellent time management skills.
Excellent customer service skills in dealing with patients, health professionals, and industry personnel.
Must have established home office (including computer, internet connection, mobile phone).
Must have a valid driver's license and must own an insured car.
About Us
Established in 2012, Alio Health, a Calian Company, specializes in the management and implementation of comprehensive Patient Support Programs (PSP's) that enhance the patient's experience throughout their treatment journey. We design customized programs that connect clients, patients, healthcare workers and our dedicated team using a unique, proprietary software that ensures efficiency, adaptability, and excellent quality control. Our parent company, Calian has a long-standing history of stability enabled by a strong corporate culture and overall commitment to exceed costumers' expectations. Calian, has a four-segment structure – Advanced Technologies, Health, Learning and IT and Cyber Solutions. The company's unprecedented continued growth has been both organic and through acquisition. We are a leading health technology company focused on improving people's health and enabling better outcomes across the health continuum. Our Canadian successes have allowed us to expand into new and exciting initiatives, both here and abroad. Together, we will continue to enhance patient care to positively impact the lives of people everyday.
About Alio Health Services:
Established in 2012, Alio Health, a Calian Company, specializes in the management and implementation of comprehensive Patient Support Programs (PSP's) that enhance the patient's experience throughout their treatment journey. We design customized programs that connect clients, patients, healthcare workers and our dedicated team using a unique, proprietary software that ensures efficiency, adaptability, and excellent quality control. Our parent company, Calian has a long-standing history of stability enabled by a strong corporate culture and overall commitment to exceed costumers' expectations. Calian, has a four-segment structure – Advanced Technologies, Health, Learning and IT and Cyber Solutions. The company's unprecedented continued growth has been both organic and through acquisition. We are a leading health technology company focused on improving people's health and enabling better outcomes across the health continuum. Our Canadian successes have allowed us to expand into new and exciting initiatives, both here and abroad. Together, we will continue to enhance patient care to positively impact the lives of people everyday.

Location: Lac Baker, NB

Job date: Tue, 14 Nov 2023 23:58:57 GMT