Overview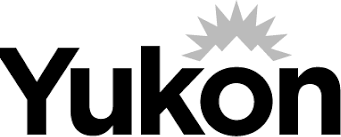 Job title: Manager – Income Support Services

Company: Government of Yukon

Job description: This posting is for 1 (one) full-time Permanent position, working 75 hours bi-weekly.
We are looking for an experienced leader with strong management skills who can provide oversight, strategic direction, and change management within the Income Support Services unit. Income Support Services provides mandated services per Yukon's Social Assistance Act, Pioneer Utility Grant Act, and Senior's Income Supplement Act, delivering income supports to Yukoners.
The Manager, Income Support Services is responsible for leadership and supervision of all unit staff and oversight of all services. In alignment with government mandate and departmental priorities, the manager develops and implements the unit's strategic goals and operational plan. The manager ensures the effective and efficient use of resources in the delivery of services by planning, developing, implementing, and evaluating the programs, services, and resources of the unit. The manager works closely with colleagues across the branch and department as well as community service partners and First Nations.
The manager demonstrates competencies which value respect, performance excellence, a learning organization, and the courage to innovate. They utilize expert interpersonal communication skills to improve the wellbeing of individuals and the broader community by building and maintaining relationships with internal and external stakeholders and ensuring a coordinated, effective, and efficient system of care, support, and service delivery.
For more information about this position, please contact Stephen Doyle, Director, Social Supports, Health, and Social Services at . Please note we will not accept any resumes via email.
For information on the recruitment process, contact Sneha Iyer, Human Resources Consultant at: . Please note we will not accept any resumes via email.
Essential Qualifications
Please submit your resume clearly demonstrating how your work experiences and related duties align with the essential qualifications listed below. When you list your work experience, please include the month and year you started and ended a position. Please note that selection for further consideration will be based solely on the information you provide in your resume.
Degree in Social Work, Public Administration, or another related health/human services field
Demonstrated experience in the management of health and social services, including oversight of staff, program operations, policy development, and monitoring/evaluation.
Experience interpreting and implementing legislation, regulations, and policies/procedures for equitable service delivery, preferably in the context of income support programs.
Ability to communicate effectively, collaborate across multiple stakeholders, and manage conflict.
Experience influencing and leading systems change, including policy development, legislative initiatives, and programs, preferably in a government setting/context.
Desired Knowledge, Skills, and Suitability
The ideal candidate is collaborative and seeks to understand and respond to the needs of service users, colleagues, partners, and stakeholders; is diplomatic in their approach to resolving conflict and able to handle multiple priorities. In addition, the candidate will have demonstrated capacity to work with Indigenous people and others of diverse backgrounds and cultures.
Candidates will be expected to demonstrate their competence to the standard set by the Yukon Government Core Competency Framework .
Additional Information:
Conditions of Employment:
Security Clearance with Vulnerable Sector,
First Aid,
Valid driver's licence,
Degree in Social Work or related field
Job Requirements:
Travel within Yukon,
works primarily within in an office setting.
Exposure to clients with high levels of complex needs.
Learn more about us!
We are the Yukon public service. Every day, we come together to serve the people who live here, and to make a difference in so many ways-from simple to extraordinary and everything in between. Here, you will find the diverse opportunities you desire to develop your career while enjoying a warm sense of community and vibrant artistic, cultural, and recreational amenities, all set in a spectacular natural environment.
To learn more why the Yukon Government is recognized as one of Canada's Top 100 Employers, please select the following link:
To learn more about what Yukon has to offer, check out these links:
Check us out:
Eligibility List
12 months
Post Date
17 November 2023
Close Date
15 December 2023
Job Description

Location: Whitehorse, YT

Job date: Sun, 19 Nov 2023 03:25:25 GMT