Overview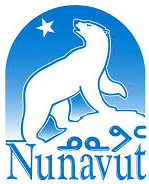 Job title: Instructor, Nursing and Health Science Programs

Company: Government of Nunavut

Job description: Community:
Iqaluit
Reference number:
051-11122023-INSNURS-03777
Type of employment:
Type of Employment 2:
(If there is no successful Nunavut Inuit, this position will be offered as a 3-year term)
Union Status:
Salary:
$104,809.00 – $118,939.00 per annum
Northern Allowance:
$16,008 per annum
Closing Date:
Monday, December 11, 2023 – 11:59pm
This employment opportunity is open to all applicants.
This is a highly sensitive position and a satisfactory Criminal Record Check along with a clear Vulnerable Sector Check is required.
Reporting to the Program Manager, Nursing and Health Science Programs, the Instructor, Nursing and Health Science Programs is responsible for providing university level, college level and general level nursing preparatory education to participants in the Nursing programs. Graduates of the University program will be prepared to write the national nursing licensing examination: Participants who graduate from the Diploma in Practical Nursing program will be fully prepared to write the national Practical Nursing licensing examination. Participants in the Degree and Diploma programs will emerge as safe, competent nurses with a Bachelor of Science in Arctic Nursing Degree or a Diploma in Practical Nursing. Courses are delivered in the institutional classroom and/or laboratory settings and at clinical agency locations throughout Nunavut and in Halifax. This requires collaboration between the Canadian University partner, Nunavut Arctic College, local agencies, and Government of Nunavut Departments.
The incumbent is responsible for the planning, organization, delivery and evaluation of University, Diploma and other Health Science courses in the Nursing and Health Science Programs of Nunavut Arctic College. The incumbent of this position is responsible for ensuring learners in the classroom and clinical setting are prepared to provide safe care to clients according to the standards of the Registered Nurses Association of the Northwest Territories and Nunavut (RNANT/NU). The level of responsibility of this position is high and directly impacts the learners, their patients, and the reputation of the Programs. The incumbent plays a significant role is preparing students for their licensing examination.
The ideal candidate must hold a bachelor's degree in nursing and a master's degree in Nursing or a related field. They will also have at least two (2) years of recent clinical experience and one (1) year of classroom or clinical teaching experience. The successful candidate must be eligible for registration with the Registered Nurses Association of Northwest Territories and Nunavut (RNANT/NU) and obtain registration prior to the start date of employment. The incumbent must also hold a current Cardiopulmonary Resuscitation (CPR) Level C Certification prior to the start date of employment. They must meet the selection criteria for faculty adjunct appointment with the collaborative Canadian University partner and have knowledge of adult instructional methods.
Experience working in rural or remote communities as a Nurse and well as knowledge of Nunavut, the language, land, and culture are all considered assets.
Equivalencies consisting of an acceptable combination of education, experience, knowledge, skills and abilities may be considered.
If you are interested in applying for this job, please email your cover letter and resume to Please include the REFERENCE # in the subject line of your email.
The Government of Nunavut is committed to creating a more representative workforce so it can better understand and serve the needs of Nunavummiut. Priority will be given to Nunavut Inuit. Candidates must clearly identify their eligibility in order to receive priority consideration under the Nunavut Priority Hiring Policy.
Employment in some positions requires an acceptable criminal record check. Possession of a criminal record will not necessarily disqualify candidates from further consideration.
Applicants may submit their resume in the Official Language of their choice.
Eligibility list may be created to fill future vacancies.
Job descriptions may be obtained by fax, email or on the website.
Only those candidates selected for an interview will be contacted.
Location: Iqaluit, NU

Job date: Sun, 19 Nov 2023 04:50:54 GMT