Overview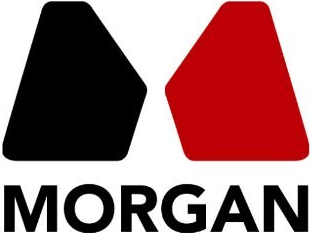 Job title: Heavy Civil Equipment Operators

Company: Morgan Construction

Job description: Job Description:
Join our dynamic team at Morgan Construction and Environmental Ltd where we're proud to hold a positive Labour Market Impact Assessment (LMIA) and actively invite skilled temporary foreign workers to apply. We are seeking Heavy Civil Equipment Operators who bring both expertise and enthusiasm to our team. In this role, you'll be at the forefront of transforming active mine sites and contributing to road building and site grading.
Why work with us?
Morgan Construction is a well-established and respected heavy civil contractor that operates throughout Canada. Our company is committed to the excellence of our work, workplace safety, and building trust with our clients. For international candidates seeking to join our team, we will assist you every step of the way. This includes providing guidance on visa applications, work permits, and relocation logistics, ensuring a smooth and efficient transition. Our commitment to your journey doesn't end with your arrival; it's just the beginning of a promising career with us in Canada. We believe in fostering an environment where candidates feel welcomed and supported from day one.
Join Our Team in Alberta, Canada – Where Work Meets Adventure!
Alberta's booming industries offer a dynamic job market ripe with opportunities.
Rocky Mountains, lakes, badlands, and glaciers, we've got it all! Alberta consistently ranks high in quality of life, offering a stable healthcare system, top-notch education, and a safe, family-friendly environment.
Alberta embraces cultural diversity, through various backgrounds and traditions that infuse the province with a multitude of languages, customs, and cuisines, making it an inviting and culturally enriched place to live and work.
Alberta offers higher wages compared to many other provinces in Canada, ensuring that employees are fairly compensated for their work.
Working in Canada's cold weather can be a uniquely rewarding experience, offering the opportunity to embrace a winter wonderland filled with snowscapes, exciting outdoor activities like skiing and ice skating, and the chance to build resilience while enjoying a warm and welcoming community that thrives in the face of chilly temperatures.
Morgan offers the following incentives:
We offer stability and security by offering year-round work.
Competitive wages.
Morgan is a growth focused company that continues to expand and invest in our workforce with training and career advancement.
We provide opportunities for team members to advance their knowledge through programs like leadership education and hands-on training.
Responsibilities:
Demonstrate expertise in stripping overburden, stacking, stockpiling, and reclamation in an active mine site environment.
Road building, staking, and understanding conditions of soil.
Proficiently operate equipment for sloping, grading, and GPS-based operations.
Identify potential hazards on job sites, complete Job Safety Analyses (JSA), and perform hazard analyses.
Operate large mine-sized equipment safely and efficiently.
Drive on mining roads in wet conditions and assist in shoveling out equipment tracks.
Conduct equipment inspections, including tires, fluids, lights, and brakes, ensuring equipment is fully functional and safe for operation.
Qualifications:
Experience as a Heavy Equipment Operator running dozers (D6-D10), excavators (336, 349, 390) or graders (14-16 H/M series)
Collaborative spirit with the ability to work well both independently and in a team.
Demonstrate good judgment, problem-solving skills, and a commitment to improving job quality.
Requirements:

All candidates, including temporary foreign workers, are required to undergo pre-employment alcohol, drug, and fit-to-work testing as a condition of employment.
Must have a minimum of 3 years of recent experience in heavy civil earthworks, construction, or oilfield maintenance services. Mining experience is considered an asset.
Must be able to repetitively lift up to 50 lbs.
Working Conditions:
Be prepared to work and reside in remote areas, following a rotational schedule (we will provide accommodations while on shift).
Embrace the elements by working outdoors in all weather conditions. Whether it's rain, shine, or snow, you'll need to thrive in diverse weather environments.
Expect to handle noise and vibrations on the job.
Schedule:
Must be able to work up to 12 hours a day.
Must be able to workday or night shifts.
(This role qualifies for an LMIA under the Temporary Foreign Worker Program)
Benefits:
Salary: $30.00 – $40.00 per hour

Location: Alberta

Job date: Thu, 16 Nov 2023 02:35:51 GMT