Overview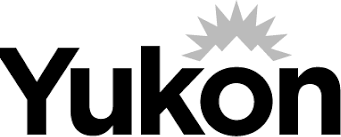 Job title: Foster Care Worker

Company: Government of Yukon

Job description: This posting is to fill a term full-time (75 hours) Foster Care Worker position until March 19, 2025.
This posting will also be used for anticipatory permanent full-time positions.
The Department of Health and Social Services aims to promote, protect and enhance the well-being of Yukon people through a continuum of quality, accessible and appropriate health and social services.
The Family and Children's Services Branch promotes and develops the capacity of families and communities to care for and protect vulnerable children and youth while supporting healthy child and family development to maximize the potential of every child in the Yukon. The Branch is responsible for territory-wide delivery of services and programs that support positive and healthy outcomes for children, youth and their families.
As a Foster Care Worker, you are responsible for managing a specialized caseload in the area of Foster Care Services and the placement of children at risk under the direction of the Supervisor, Foster Care and Placement Services. You will conduct ongoing foster family assessments, provide support services to foster families and children in care to ensure their safety and healthy development. You will work as part of a team to ensure the availability of placement resources for children in care and the overall success of the foster care program.
For more information about this position, please contact Tim Darling at .
For more information about the hiring process, please contact Angelie Fortin at
Please do not email resumes to the email address above; resumes may only be accepted through E-recruitment, found . Please create an account to upload your resume.
For assistance on how to apply on this posting, please contact E-Recruitment Client Support at (867) 667-9453 or
Please Note: English is the administrative language of work in the Government of Yukon; therefore, your resume must be submitted in English. Additionally, we will not accept any resumes via email.
Essential Qualifications
Please submit your resume clearly demonstrating how you meet the following qualifications – specifically – how your work experiences and related duties align with the essential qualifications shown below. Note that selection for further consideration will be based solely on the information you provide in your resume. For guidance on how to prepare your resume, please visit our sample resume .
Social services Diploma or Degree in related field;
Experience working with families and children in a child welfare setting;
Experience developing assessments of families and children;
Experience working with children who have behavioural and/or emotional difficulties;
Experience providing a wide range of support services to families and children.
Candidates who have education and experience equivalent to the essential qualifications listed above may be considered.
Demonstrated Knowledge, Skills and Suitability
Candidates should have and maybe assessed on:
Proven ability to build rapport and trust in relationships with clients and stakeholders;
A commitment to professional ethical practice;
Ability to work independently and as part of a team;
Excellent organization, communication and problem solving skills;
Understanding of the values and practices of strengths based, family centered services.
Additional Information
Conditions of Employment:
Valid Class 5 Driver's Licence,
Criminal Record Check with Vulnerable Sector,
Child Welfare Check,
TB Screening
Job Requirements:
Occasional travel to communities;
Lifting up to 50 lbs;
Flexible working hours to meet the needs of family visiting some evenings and weekends may be required.
Learn more about us!
We are the Yukon public service. Every day, we come together to serve the people who live here, and to make a difference in so many ways-from simple to extraordinary and everything in between. Here, you will find the diverse opportunities you desire to develop your career while enjoying a warm sense of community and vibrant artistic, cultural and recreational amenities, all set in a spectacular natural environment.
To learn why the Yukon Government is one of Canada's Top 100 Employers, please select
To learn more about what Yukon has to offer, check out these links: and
Check us out:
Eligibility List
12 months
Post Date
17 November 2023
Close Date
30 November 2023
Job Description

Location: Whitehorse, YT

Job date: Sun, 19 Nov 2023 01:10:48 GMT