Overview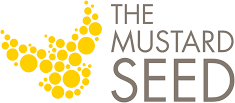 Job title: Facilities Maintenance Worker

Company: The Mustard Seed

Job description: Description :
Are you passionate about providing care with respect and nurturing the seeds of change in the lives of vulnerable people Do you want to be part of a team that is committed to developing hope, and nurturing the lives of our community members? If this sounds like you, The Mustard Seed is seeking a Facilities Maintenance Worker to join our team in Edmonton Central Shelter, Alberta.
The Facility Maintenance Worker is a member of a team responsible for a full range of maintenance and janitorial assignments for the Mustard Seed's buildings. Duties include general repairs and janitorial duties as well as maintenance of our building operations and mechanical systems. In this role you will have the opportunity to participate on a team that is committed to developing hope, providing care with respect, and nurturing the seeds of change in the lives of our guests and residents.
Employment Type: Full Time (November 22, 2023 – November 22, 2024)

Schedule: Monday to Friday, 8:00AM – 4:00PM

Reporting to: Building Operator, Community Support Centre

City: Edmonton

Number of Positions to Fill: 2

RFR #: 286
MAJOR DUTIES AND RESPONSIBILITIES
Diagnose and perform routine maintenance and repairs such as:
fixing leaky faucets or pipes, unclogging toilets or drains
repairing or replacing doorknobs, hinges or locks
patching drywall and painting both interior and exterior
replacing lightbulbs and ballasts
Inspecting control panels and electrical wiring to identify issues
Repairing HVAC systems
Working with boilers and furnaces
Installing, maintaining, repairing or storing appliances and equipment
Documentation on a daily basis, all service requests, including parts used.
Perform and document regularly scheduled preventative maintenance and fire safety inspections.
Respond to emergency maintenance needs promptly, even after hours.
Keep the workshop and equipment clean and safe for efficient supply inventory assessment.
Manage, track and document inventory.
Move and set up furniture and equipment.
Perform daily cleaning such as:
cleaning floors, walls, windows and other surfaces
sweeping, mopping, and dusting
cleaning and disinfecting washrooms (floor, toilets, sinks, and urinals)
restocking supplies, such as paper towels, toilet paper, and soap
collecting and disposing of refuse found inside and outside around premises
Respond to cleaning emergencies such as spills or accidents.
Operate and maintain cleaning equipment.
Remove snow and ice from walkways for safe access.
Maintain lawn and garden
Communicate facility needs and maintenance issues to management or other staff.
Work with volunteers, guests, and residents.
Maintain professionalism and tidiness in daily work.
Ensure punctuality and attendance.
Attend staff meetings and participate in training.
Adhere to health and safety regulations.
Perform all other duties as required at various sites.
MINIMUM QUALIFICATIONS AND SKILLS
High School diploma or equivalent with one-year building maintenance and janitorial experience or the completion of trades related courses.
Knowledge of basic carpentry, electrical systems, gas systems, plumbing, heating, ventilation, etc.
Knowledge of boiler operation principles, safety procedures, and maintenance requirements.
Familiarity with control systems and ability to troubleshoot operational issues.
Knowledge of the function and use of security, energy management, life safety, fire alarm, and audio systems would be considered an asset.
Knowledge of WHIMIS and OH&S standards
Class 5 Driver's License Required
Ability to lift and move at least 50 pound
WORKING CONDITIONS
This position will require working inside and outside in various climates.
Moderate to extreme physical effort such as the ability to lift a at least 50 lbs.
This position requires focused mental and physical effort, including but not limited to, lifting, traveling, sitting, standing, walking, driving, etc.
COMPENSATION & BENEFITS
The Mustard Seed offers a competitive compensation package including 100% employer paid extended health and dental benefits for staff and dependents, matching RRSP after one year of service, and wellness days.
ADDITIONAL REQUIREMENTS
An Employment Background Check is required for all positions at The Mustard Seed
As The Mustard Seed is a Christian ministry, we require our employees to agree to respect and not detract from The Mustard Seed's Employment Values during their employment at The Mustard Seed.
Must have legal authorization to work in Canada on a full-time basis for anyone other than current employer
NOTE
Your privacy is important to us. The information we collect is used solely for consideration for employment.
We thank all candidates for their interest, however, only those candidates selected for an interview will be contacted. The Mustard Seed reserves the right to amend job advertisements. No phone calls please.
Please visit our careers page to see more job opportunities.
Location: Edmonton, AB

Job date: Thu, 16 Nov 2023 02:55:50 GMT