Overview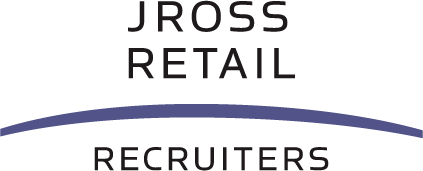 Job title: Executive Housekeeper – Resort

Company: JRoss Recruiters

Job description: Description

Oversee and manage all housekeeping operations, ensuring cleanliness, orderliness, and guest satisfaction throughout the resort's rooms and public areas.
Develop and implement efficient cleaning procedures and standards to maintain the highest level of cleanliness and presentation, paying meticulous attention to detail.
Supervise, train, and motivate a small and dedicated team of housekeeping staff, fostering a culture of teamwork, excellence, and attention to detail.
Lead by example, actively participating in cleaning and servicing duties when necessary, and demonstrating the highest standards of cleanliness and professionalism.
Maintain par stocks on inventory and manage supplies, ensuring all necessary items are available for daily operations.
Prepare work schedules, ensuring adequate staffing levels to meet guest demands while optimizing labor resources.
Maintain accurate records of housekeeping expenses, including payroll, and assist in financial forecasting and budgeting.
Collaborate closely with other departments, such as front office and maintenance, to ensure seamless operations and deliver exceptional guest experiences.
Uphold health and safety regulations and ensure compliance with all applicable laws and standards.
Embrace a hands-on approach and be prepared to assist with any tasks necessary to ensure the smooth functioning of the department and the resort as a whole.
Requirements

Previous experience as a Housekeeper or in a similar role, preferably in a boutique hotel or resort setting.
Strong leadership and communication skills, with the ability to effectively manage and motivate a small, close-knit team.
Exceptional organizational skills and the ability to multitask in a fast-paced and dynamic environment.
A hands-on approach and willingness to actively participate in all aspects of housekeeping operations, leading by example.
Proficiency in scheduling, payroll management, and financial responsibilities related to the department.
Proven ability to maintain par stocks, manage inventory, and control costs effectively.
Excellent attention to detail and commitment to delivering exceptional cleanliness and guest satisfaction.
Ability to work collaboratively with other departments to ensure seamless operations and outstanding guest service.
Familiarity with health and safety regulations and a commitment to maintaining a safe working environment.
Flexibility and adaptability to the unique challenges and requirements of a boutique resort with a small team.
Corporate Culture

Competitive salary commensurate with experience.
Relocation assistance and temporary housing options available.
Experience the beauty and tranquility of Nova Scotia's coastal landscape, surrounded by stunning ocean views and natural wonders, in a boutique resort setting that offers a truly personalized experience.
Position Type
Permanent

Location: Nova Scotia

Job date: Fri, 10 Nov 2023 01:31:59 GMT