Overview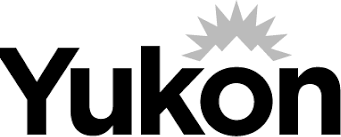 Job title: District Client Service Representative

Company: Government of Yukon

Job description: This position is a permanent full-time position, working 75 hours biweekly.
This posting is for Mayo, Yukon, but may be utilized to fill vacancies in other community vacancies, not including Whitehorse, Yukon.
At Energy, Mines and Resources, we are committed to a healthy and sustainable resource sector, managed in partnership with Yukoners. We embrace a work environment where problem solving, creativity, teamwork, risk management and personal effort result in the attainment of our goals and those of our clients; while ensuring responsible resource development practices for the benefit of all Yukoners.
The Compliance, Monitoring and Inspections Branch is the field service arm of the Department, providing compliance monitoring, inspection, enforcement and community client support services for natural resource development activities in the territory.
As the District Client Service Representative in the Haines Junction office, you will provide administrative support to the local natural resources officers by performing clerical, secretarial, and financial administrative duties, and by assisting in the delivery of district office services and departmental programs to the general public.
For more information about this position contact Mike Nadeau at (867) 385-0002 or email
Essential Qualifications
Please submit your resume clearly demonstrating how you meet the following qualifications. Visit our website on when applying on Yukon government jobs. Please note selection for further consideration will be based solely on the information you provide in your resume. A cover letter is not required.
Certificate in Office Administration or a related field
Experience providing administrative and financial support services in a client service environment, both on-line and in person.
Experience accepting cash payments and balancing journals
Experience keeping key day to day information up to date e.g. file management, data entry, journals, trip manifests and communication records
Experience using and manipulating computer programs e.g. Word, Excel, Outlook
Candidates who have considerable relevant work experience, equivalent to the education may be equally considered.
Desired Knowledge, Skills and Suitability

Candidates should have, and may be assessed on their:
well-developed interpersonal and client service skills
sound writing and organizational skills
understanding and application of office and financial procedures
ability to work both independently and as part of a team
ability to maintain professionalism and confidentiality
attention to detail and the provision of accurate information
Additional Information:
Condition(s) of Employment: Valid Yukon Class 5 driver's license; a valid Federal Land/Air Radio license, or willingness to obtain within 3 months of hire.
Eligibility List
12 months
Post Date
14 November 2023
Close Date
27 November 2023
Job Description

Location: Mayo, YT

Job date: Wed, 15 Nov 2023 23:52:19 GMT