Overview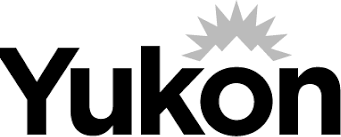 Job title: Corrections Officer I

Company: Government of Yukon

Job description: Relocation and interview expenses will not be provided for this position.
Department of Justice
Interested in exploring an exciting career with the Yukon Corrections Branch? The Whitehorse Correctional Centre is an adult correctional facility that opened in March 2012 and primarily provides services to individuals who are remanded, sentenced or police prisoners. It has a total capacity of 151 beds and operates utilizing a direct supervision model. If you are committed to your work as a correctional officer and/or looking for a change in scenery, this can be an exciting opportunity for you!
Under the direction of a Manager, Correctional Services, and as part of a team, this position is responsible for carrying out the day-to-day operational and program activities of the Whitehorse Correctional Centre while ensuring the safe and humane custody of individuals. Correctional Officers work various shifts and are responsible for maintaining security, safety and good order of the institution while modeling safe, ethical, legal, and fair behaviours that are couched in the values of dignity and respect and guided by the principle of least restrictive measures. A critical component of the position includes engaging inmates in pro-social behaviours to support rehabilitation and reintegration. This position is classified as a Peace Officer under the Criminal Code of Canada.
Selection Overview:
Yukon's Corrections Branch is seeking to fill multiple permanent Correctional Officer I positions through this competition.

The successful candidate may be provided with a minimum of two weeks of mandatory shadowing, which may include day, evening, weekend, and statutory holiday shifts.
Prior to applying, it is important for candidates to know that if you are a successful applicant for this posting, you will be required to provide:
Completed Corrections Officer Physical Abilities Test (COPAT); or other accepted test such as POPAT, Fit-CO or PARE in another jurisdiction within the last twelve months
Valid security clearance with vulnerable sector
Valid medical clearance
Valid Class 5 driver's licence
For more information about the Whitehorse Correctional Centre, please follow the link .
Essential Qualifications
Please submit your resume clearly demonstrating how you meet the following qualifications. Please note selection for further consideration will be based solely on the information you provide in your resume. Prior to applying, refer to our to assist you in your application.
Grade 12 or equivalent
Completion of Correctional Officer Basic Training (or equivalent) and/or a Qualification Training Certificate
A minimum of 6 months Corrections Officer experience supervising inmates while enforcing rules and regulations
Experience giving direction, supporting, coaching, mentoring and providing feedback to individuals and/or groups
Candidates who have education and experience equivalent to the essential qualifications listed above may be equally considered.
Desired Knowledge, Skills, and Suitability
In addition to modeling safe, ethical, legal, and fair behaviours, the ideal candidate also demonstrates personal integrity and is familiar with demonstrating client-oriented services. The ideal candidate can appropriately manage conflicts, and has experience positively motivating others, including vulnerable populations. The ideal candidate's strengths include teamwork, integrity, leadership, de-escalation through verbal communication, and effective problem-solving. Additionally, the model candidate will have the ability to work in a team setting and provide leadership, communicate both orally and in writing and have a genuine commitment to working with inmates and fellow corrections workers, to bring about positive change.
Additional Information
Conditions of Employment:
Have and maintain:
Successful completion of the Correctional Officer Basic Training (or equivalent), or Qualification Training Certificate
Valid Security Clearance including vulnerable sector
Valid Medical Clearance
Valid First Aid and CPR certification
Valid Canadian Class 5 driver's licence
Job Requirements:
Rotating shift work including evenings, nights, weekends and statutory holidays
Occasional travel within and outside the Territory
Heavy lifting
Wearing a uniform
For more information about this position, please contact Valerie Goodkey, Deputy Superintendent, Administration, at
For more information about the recruitment process, please contact Jenny Mueller, Human Resources Consultant, at
If you need technical support submitting your application/resume, contact:
Refer for more information about preparing your resume for a Yukon government posting.
Eligibility List
12 months
Post Date
15 November 2023
Close Date
28 November 2023
Job Description

Location: Whitehorse, YT

Job date: Fri, 17 Nov 2023 00:33:05 GMT