Overview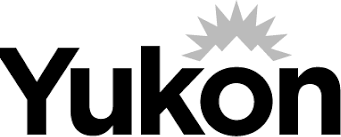 Job title: Corrections Cook Aid

Company: Government of Yukon

Job description: Relocation and interview expenses will not be provided for these positions.
This is to fill one Auxiliary-on-call (AOC) Corrections Cook Aid position. An eligibility list will be established to fill future vacancies.
Under the direction of the Food Services Manager, this position is responsible for assisting in preparing meals at the Whitehorse Correctional Centre, while maintaining a high standard of sanitation and safety in the kitchen. As a Corrections Cook Aid, you will be working as part of the kitchen's production team, which consists of cooks, cook aids, inmates, and the Food Services Manager.
For more information about the position, please contact: Valerie Goodkey, Deputy Superintendent, Administration at
For more information about the recruitment process, please contact: Jennifer Mueller, Human Resource Consultant, at
Essential Qualifications:
Please submit your resume clearly demonstrating how you meet the following qualifications. Please note selection for further consideration will be based solely on the information you provide in your resume.

Experience preparing food in a commercial or institutional food services setting
Knowledge and experience preparing traditional Yukon First Nation meals will be considered an asset
Desired Knowledge, Skills, and Suitability:
Candidates should have and may be assessed on:

Strong attention to detail
Excellent communication skills
Excellent organization and time management skills
Ability to work independently and within a team
Additional Information
Conditions of Employment:
Required prior to hire: Security Clearance (including vulnerable sector), and Medical Clearance
Required within 6 months: Standard First Aid and CPR Certification, WHMIS
Job Requirements:

Shift work including weekends and statutory holidays
Eligibility List
12 months
Post Date
15 November 2023
Close Date
28 November 2023
Job Description

Location: Whitehorse, YT

Job date: Fri, 17 Nov 2023 07:19:39 GMT