Overview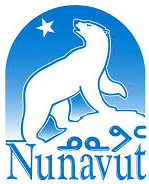 Job title: Community Crew Officer – Re-Advertisement

Company: Government of Nunavut

Job description: Community:
Iqaluit
Reference number:
05-508112
Type of employment:
Union Status:
Salary:
$76,609 to $86,924 per year, 37.5 hours/week
Northern Allowance:
$16,008 per year
Closing Date:
Friday, December 8, 2023 – 11:59pm
This employment opportunity is restricted to Nunavut Inuit who reside in Iqaluit only.
Reporting directly to the Program Coordinator, the Community Crew Officer (Officer) provides instruction, mentorship and training that prepares incarcerated adults for positive contributions to society and for meaningful employment upon reintegration to their communities. The program further promotes the well-being and self-reliance of our clients, while contributing to healthier and safer communities. The incumbent is responsible for the planning, instructing, evaluating and reporting on client learning in a community environment-based program. Restorative programs offer a variety of opportunity to clients, including opportunity to learn new coping skills, life skills, overcome addictions and to better relationships with family and community and reduce recidivism. Restorative programming seeks to address the social, psychological and criminogenic factors that contribute in varying degrees to criminal behavior, as well as seeking to promote a healthier lifestyle. It does so by providing clients opportunities to learn both traditional and modern skills while teaching and promoting Inuit cultural practices.
Collaborating closely with other members of the work programs team, the Officer is responsible for creating and maintaining training procedures, formulating job description for clients, and continuously implementing system design changes to improve production and efficiencies within the work crew. The incumbent will have direct input into case management decisions in terms of Temporary Absence (TA) suitability etc. The incumbent will be required to work with participants who suffer from Post Traumatic Stress Disorder, other mental illness and social challenges.
The knowledge, skills, and abilities required for this job are usually obtained through a High School Diploma or equivalent, coupled with one (1) year experience working with adult male clients in corrections setting. Additionally, possession of a Class 5 driver's license, valid First Aid and CPR certification, as well as the successful completion of Correction Career Development (JIBC 1,2,3) or an equivalent program are required. This is a Highly Sensitive Position and a satisfactory Criminal Record Check, along with a clear Vulnerable Sector Check is required.
The Official Languages of Nunavut are Inuktut, English and French. Applicants may submit their resume in any of the official languages of Nunavut. Fluency in more than one of Nunavut's official languages would be considered an asset. Knowledge of Inuit communities, culture, land, Inuit Qaujimajatuqangit, Inuktut and experience working in a northern cross-cultural environment are also considered assets.
Acceptable combinations of education and experience may be considered for this position. We encourage you to apply if you have equivalent years of education and/or experience equal to the education and experience requirements listed above.
An eligibility list may be created to fill future vacancies.
If you are interested in applying for this job, please email your cover letter and resume to . Please include the REFERENCE # in the subject line of your email.

The Government of Nunavut is committed to creating a representative workforce; therefore, priority will be given to Nunavut Inuit who self-identify as being enrolled under the Nunavut Agreement in accordance with the Priority Hiring Policy.
Government of Nunavut employees serving a probationary period must obtain and provide written authorization from the deputy head of their employing department. The authorization from the deputy head must accompany your application for your application to be considered.
Possession of a criminal record may not disqualify candidates from being considered. An assessment of the criminal record will be measured against the scope and duties of the position. This is only a requirement for positions that require a satisfactory criminal record or vulnerable sector check.
Applicants may submit their resume in any of the Official Languages of Nunavut.
Only those candidates selected for an interview will be contacted.
The onus is on candidates in receipt of foreign post-secondary education credentials to have their foreign credentials assessed through a recognized Canadian education institution. Failure to do so may result in the rejection of their application.
Location: Iqaluit, NU

Job date: Sat, 18 Nov 2023 23:43:29 GMT