Overview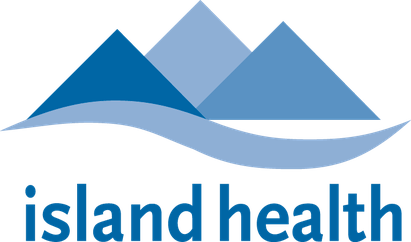 Job title: Clinical Pharmacist Cancer Care

Company: Island Health

Job description: Close Date
Nov. 20 2023
Location
Nanaimo Regional General Hospital – Nanaimo, BC V9S 2B7 CA (Primary)
Work Area (FBA Only)
Multi-Site
No
Travel Requirement
No travel required
Shift Start Time/End Time
0800-1600 or as operationally required
Days Off
Saturday, Sunday
Vacancy Type
Regular FT
Salary Range (Hourly Rate)
$49.87 – $62.32
Paid FTE
1.0
Worked BI-WEEKLY HOURS
75
Planned Start Date
Dec. 1 2023
Approximate End Date (For Temporary Assignments ONLY)
Pending Return of Incumbent
CRC required? (employee will be working with or have access to children or vulnerable adults and requires a Criminal Record Check)
Required for Professional Registration
Job Description
In accordance with the Vision, Purpose, and Values, and strategic direction of the Vancouver Island Health Authority, (Island Health) patient and staff safety is a priority and a responsibility shared by everyone; as such, the requirement to continuously improve quality and safety is inherent in all aspects of this position.
Reporting to the Pharmacy Site Coordinator or designate and under the supervision of the Site Coordinator, the Clinical Pharmacist Cancer Care is responsible for providing clinical pharmacy services and pharmaceutical care for chemotherapy patients for the majority of the time.
QUALIFICATIONS:
Education, Training And Experience
Licensed by, or eligible for licensing by the College of Pharmacists of British Columbia. Completion of an Accredited Pharmacy Residency and one (1) year of recent related experience in cancer care or an equivalent combination of education, training and experience.
Skills And Abilities
Ability to identify and resolve drug therapy problems.
Ability to apply clinical knowledge and make sound decisions with a minimum of supervision.
Ability to work independently, and as part of a multidisciplinary health care team.
Ability to establish and maintain effective working relationships with physicians, other health practitioners, as well as patients and family members.
Ability to communicate effectively in the Employer's primary language of business both verbally and in writing.
Ability to be self-directed, to organize and prioritize workload and to complete tasks with accuracy, precision and dependability.
Ability to teach.
Ability to operate related equipment, including utilizing a variety of standard computerized office software applications.
Physical ability to carry out the duties of the position.
Link to Full Job Description
Additional information for applicants
This position is to support the outpatient cancer clinic pharmacy. The unit is open on most calendar STATS. Experience in both oral and intravenous chemotherapy preferred.
Additional Clauses
Vaccination Notification: To keep our employees, clients and the communities we serve safe, Island Health is enforcing an employee mandatory vaccination policy which is intended to prevent the transmission of COVID-19. As such, Island Health requires Proof of BC Provincial Immunization Registration as a condition of employment, and any offers of employment are contingent on you providing proof of vaccination prior to commencement of the offered effective date. If an offer of employment is extended, but proof of vaccination is not provided, the offer will be rescinded.
Requisition CA
Health Science Professionals
Affiliation/Union
HSA

Location: Nanaimo, BC

Job date: Sun, 12 Nov 2023 08:30:08 GMT