Overview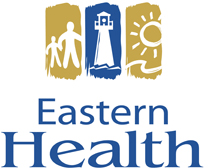 Job title: Clerk Typist II

Company: Eastern Health

Job description: Newfoundland and Labrador Health Services (NL Health Services) brings together five former separate health entities – Eastern Health, Central Health, Western Health, Labrador-Grenfell Health, and the Newfoundland and Labrador Centre for Health Information. The creation of a provincial health authority was announced following recommendations from Health Accord NL.
NL Health Services is responsible for delivering health and community services to more than 528,000 people living in Newfoundland and Labrador and employs over 21,000 people. NLHealthServices.ca
Job Summary

The Clerk Typist II performs reception and clerical duties for the Janeway Lifestyle Program. They are responsible for performing clerical duties including making appointments for telehealth, travelling and local clinics, filing, registering patients, answering telephones, photocopying, faxing, typing clinic reports, and database entry. They will assist in the maintenance of patient and other records as well as assist with workload measurement, statistics, and coordination of travelling and local clinics telehealth and Good Health for Everybody including registration. Performs other related duties as required.
Job Demands

By applying for this job, you acknowledge an understanding that regular requirements and demands of this job include (but are not limited to):

Regularly lifts objects weighing less than 5 lbs and occasionally up to 10 lbs.

Work provides the opportunity to occasionally stand and walk within the office environment and requires bending, stretching, etc., to retrieve and return files.

Constantly performs repetitive fine motor skills while sitting and using a computer and mouse for typing.

Regularly to constantly uses bilateral, repetitive fine finger/precision work (i.e., typing/ mousing) on the computer (seated at a workstation).
Job Qualifications

Successful completion of a one-year Office Administration program from an approved/recognized college is required.

Successful completion of an approved/recognized medical terminology course is required.

A satisfactory record of work performance and attendance is required.
*Proof of a current office administration program and medical terminology is required. To be considered current, they must have been completed within the last five years, unless it has been used in recent positions. This must be demonstrated on the application form.
** If medical terminology isn't current, a medical terminology test may be administered by Human Resources
Employees, to review your attendance record please refer to your employee portal on the Intranet for details. The attendance record is only available to employees who are currently in positions that accumulate sick time.
If this is an internal posting only, only applicants of the Eastern Health NAPE HS Regional Bargaining Unit will be considered. If this is an internal and external posting, all applications will be accepted and preference will be given to those qualified candidates who are internal to the Eastern Health NAPE HS Regional Bargaining Unit.
NL Health Services requires internal employees applying on unionized clerical/administrative positions to have their educational documents on file and any required testing completed before the closing date of the competition (exception is the medical transcription test, which can be completed per competition). If you do not have your educational documents on your employee file, you should attach them when applying online or e-mail them to employment@easternhealth.ca. If testing is required contact Recruitment in your local area.
Apply online at https://employment.easternhealth.ca
Upon successfully applying for a vacancy then you will receive a confirmation email. If you do not receive this email, please contact Recruitment 777-7777 ext. 5-2 immediately.
To become a part of our team, please submit an updated resume/cover letter or application form online, clearly demonstrating how you meet the required qualifications. Include your current mailing address, daytime contact number, e-mail address, competition and employee numbers if applicable.
Contact Information for Recruitment Related Inquiries:
Telephone: (709) 777-7777 (5-2) or 1-800-563-3693

Email: employment@easternhealth.ca. Applications/resumes are not accepted at this email address.
If you are no longer interested in the position, you can withdraw your application by emailing employment@easternhealth.ca as soon as possible.
NL Health Services is committed to inclusive and barrier-free recruitment, selection, and onboarding processes. We will be happy to work with applicants requesting support during the process. If you have any questions, feel free to contact our Recruitment Line at 777-7777 press 5 then press 2 (long distance 1-800-563-3693) outlining how we can help.
EXTERNAL APPLICANTS: We thank all applicants for their interest; however, only those selected for an interview will be contacted. The successful candidate will be required to provide a satisfactory Certificate of Conduct from the RCMP or local Police (Vulnerable Sector Check may be required), educational documents, registration/licensure if applicable and Social Insurance Number.

Location: Newfoundland and Labrador

Job date: Sun, 19 Nov 2023 01:40:56 GMT