Overview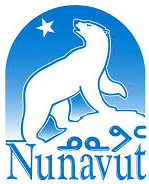 Job title: Assistant Deputy Minister, Education Programs

Company: Government of Nunavut

Job description: Community:
Iqaluit
Reference number:
09-5068068
Type of employment:
Type of Employment 2:
(If there is no successful Nunavut Inuit this position will be offered as a 3 year term.)
Union Status:
Salary:
$145,094. to $207,277. per annum
Northern Allowance:
$16,008. per annum
Closing Date:
Friday, December 8, 2023 – 11:59pm
This is a Highly Sensitive Position and a satisfactory Criminal Record Check, along with a clear Vulnerable Sector Check is required.
This employment opportunity is open to all applicants.
Reporting to the Deputy Minister of Education, the Assistant Deputy Minister, Education Programs is one of two ADM positions and part of the Department's core senior administrative team integral to ensuring the effective operation of the Department and provision of the highest educational standards and services in Nunavut. The incumbent ensure that the services and supports they provide reflect/are aligned with Inuit Qaujimajatuqangit (IQ) principles.
The incumbent is ultimately responsible for overseeing the effective implementation of the Education Act and Regulations, as well as the Child Day Care Act and Regulations, and the Nunavut Adult Learning Strategy. In addition, the incumbent is also responsible for the Student Financial Assistance Act and Regulations. The ADM, Education Programs is tasked with the strategic leadership of all school operations activities for the purposes of facilitating the efficient operation of safe and secure, student-centered schools that align with the Nunavut curriculum and are responsive to the needs of the community. With six direct reports you will ensure that staff duties and responabilities are addressed particularly in situations where staff may be absent.
The knowledge, skills, and abilities required for this position are usually obtained through a Master's degree from a recognized institution in areas such as Education, Business or Public Administration. In addtion you will have five (5) years of experience as an educational leader and five (5) years of senior management experience.
A combination of education and experience at the senior administrative level could be considered as equivalencies.
Proficiency in Inuktut is considered an asset. Knowledge of Inuit language, communities, culture, land and Inuit Qaujimajatuqangit is an asset.
Current Indeterminate Government of Nunavut employees that apply and are successful on this term position may be offered a transfer assignment for the duration of the term, pending managerial approval.
If you are interested in applying for this job, please email your cover letter and resume to . Please include the REFERENCE # in the subject line of your email.
The Government of Nunavut is committed to creating a representative workforce; therefore, priority will be given to Nunavut Inuit who self-identify as being enrolled under the Nunavut Agreement in accordance with the Priority Hiring Policy.
Government of Nunavut employees serving a probationary period must obtain and provide written authorization from the deputy head of their employing department. The authorization from the deputy head must accompany your application for your application to be considered.
Possession of a criminal record may not disqualify candidates from being considered. An assessment of the criminal record will be measured against the scope and duties of the position. This is only a requirement for positions that require a satisfactory criminal record or vulnerable sector check.
Applicants may submit their resume in any of the Official Languages of Nunavut.
Only those candidates selected for an interview will be contacted.
The onus is on candidates in receipt of foreign post-secondary education credentials to have their foreign credentials assessed through a recognized Canadian education institution. Failure to do so may result in the rejection of their application.
Location: Iqaluit, NU

Job date: Sun, 19 Nov 2023 06:51:51 GMT