Overview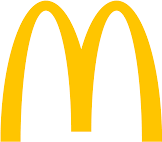 Job title: Asset Manager, Ontario

Company: McDonald's

Job description: Company Description
At McDonald's, we are committed to being the best, and that starts with finding the best people. We have built a team of extraordinary people from around the world. We are problem solvers, risk takers, innovators, and thought leaders that take our work seriously, but have fun doing it. We challenge ourselves to get smarter and sharper every day, we value personal and professional growth, and believe in rewarding and celebrating our successes.
Job Description
Position title: Asset Manager, Ontario

Department: Restaurant Development

Position band: Supervisory / Consultant (Global Grade 3)

Reports to: Senior National Asset Manager

Type of position: Full-time, permanent

Location: Toronto, Ontario
The Opportunity

How would you like to work for the #1 quick service restaurant operation in the world? We currently have an open position for an Asset Manager for Western Canada in the Restaurant Development Department in the Vancouver office. This role is part of a National Team and could also be responsible for work outside of their assigned territory. Reporting to the Senior Manager of Asset Management in Toronto, the successful candidate will be accountable to optimize in their territory the Real Estate portfolio for all Lease renewals, handle owned Real Estate assets including excess properties and raised property management issues.
Key customers include: Regional Vice President, National Director – Asset Management & Property Taxation, Regional Director – Restaurant Development, Senior Regional Real Estate Manager, Construction Manager, Owner/Operators and Regional Staff. This position also requires a strong working relationship and regular interaction with Landlord's, Municipalities and outsourced consultants including Architects, Municipal Planning Consultants, and Appraisers,
Who You Are

You are passionate about the real estate business and have the leadership abilities to build strong relationships and work collaboratively in a team environment with both internal and external parties. You love to tackle problems and can think critically to make the right decisions. You have strong organizational and planning skills to move the company forward and make an impact on strategic initiatives. You are a change agent, with strong communication skills who can effectively support our system in a fast paced and agile environment.
What's in it for you?

This is an unparalleled opportunity to join a growing organization during an exciting time of transformational change. You will gain exposure across all levels of the organization, from your team members to the Executives and Franchisees. You are looking for a company with a winning culture where you can grow in depth and breadth while making a tangible impact on central initiatives.
Principal Accountabilities: In addition to following McDonald's policies and procedures, principal accountabilities include, but are not limited to:
Negotiating, managing and tracking all lease renewal activities in their territory, which include: preparation of data for lease extension analysis from regional finance; exercising options to renew on time; negotiating new rents and extended term, working with legal on agreements.
Property Management Issues: working with Regional Property Manager on maintenance issues; operating costs disputes; estoppel/status certificates; and leasing issues.
Working directly with Restaurant Development Staff in the co-ordination of all renovation projects; and site plan approvals for renovations and additions. Lead all aspects of securing of early renewals, additional tenure; landlord and municipal approvals.
Day to Day accountability and support of Lease System (Tririga).
Managing and supervising of excess property and tenant portfolio including required appraisals, lease renewals, disposition or leasing of vacant sites, property management and site maintenance issues all with a view to improve the value of and the returns for these assets.
Acquiring Real Estate Assets
Provide accurate and prompt responses to internal partners on term for conditions of sale; Franchisee rewrites;
Work directly with internal and external Legal to manage and negotiate all expropriations/condemnations with municipalities/expropriating authorities and follow-up to ensure maximum compensation is received and future rights are preserved.
Review all public notices that impact the use and underlying value and rights associated with portfolio, and partner with Legal and Government Relations as required to address issues to the benefit of the location or system as the case may be.
Ensure required lease reviews are conducted for any special projects.
Qualifications

Minimum 6 to 10 years of Leasing and Asset Management experience
Strong understanding of property valuation process & principles and their application in order to negotiate renewal terms and rents.
Applied real estate principles and development principles
Legal drafting skills to be able to draft proposals and review legal documents
Strong understanding and ability to apply real estate law and planning
Strong working knowledge of MS word, excel, access, power point and other proprietary software and systems.
Additional Information
McDonald's Canada and Owner/Operators are committed to a diverse and inclusive workplace for all. Our workplaces have a long-standing policy of providing fair, equitable, and accessible opportunities for all employees and prospective employees. Accommodations during the application process are available upon request.

Location: Toronto, ON

Job date: Sun, 19 Nov 2023 00:10:43 GMT